Enter your team in the Larking Gowen City of Norwich Half Marathon
7/02/2019 - Larking Gowen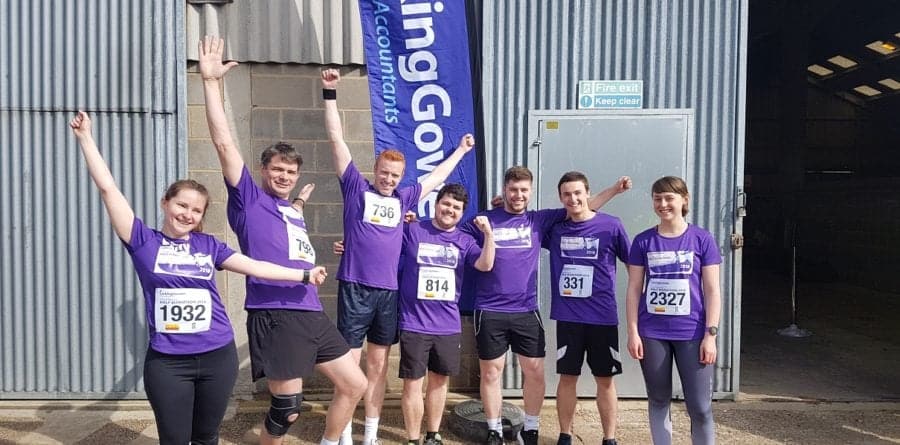 The Larking Gowen Business Challenge is a special competition held within the Norwich Half Marathon taking place on 7 April. Aimed at building team spirit, promoting a healthy workforce and raising money for a worthy charity, it is an opportunity to challenge your colleagues or business rivals for the Business Challenge cup!
Now in its 34th year, Norfolk's biggest road race attracts a field of 3,000, many of whom step up to the challenge of running 13 miles to raise money for a variety of good causes, with more than £250,000 raised in the last five years alone. The race starts and finishes within the Norfolk Showground, and registration is open now.  Don't miss your chance to take part in this annual race as places are limited.
The Larking Gowen City of Norwich Half Marathon is supporting East Anglian Air Ambulance as its charity partner for this year's race.
Business Challenge teams can register online today at https://cityofnorwichhalfmarathon.com/
Larking Gowen is a major regional independent partnership and one of the UK's top 50 accountancy firms. Founded in 1888, today Larking Gowen has a team of over 320 people across eight offices throughout East Anglia. The firm has experience and expert knowledge across a wide range of sectors including agriculture, medical, charities, education, legal, construction and tourism, as well as specialist teams in corporate finance, personal and corporate tax, VAT, business strategy and support and business recovery.
Pictured – the Larking Gowen team. Photo credit Larking Gowen.
Keep up to date with all the latest Norfolk news and events here