Anglia Drainage Company, Drain Doctor achieves ISO14001 accreditation
24/01/2019 - Drain Doctor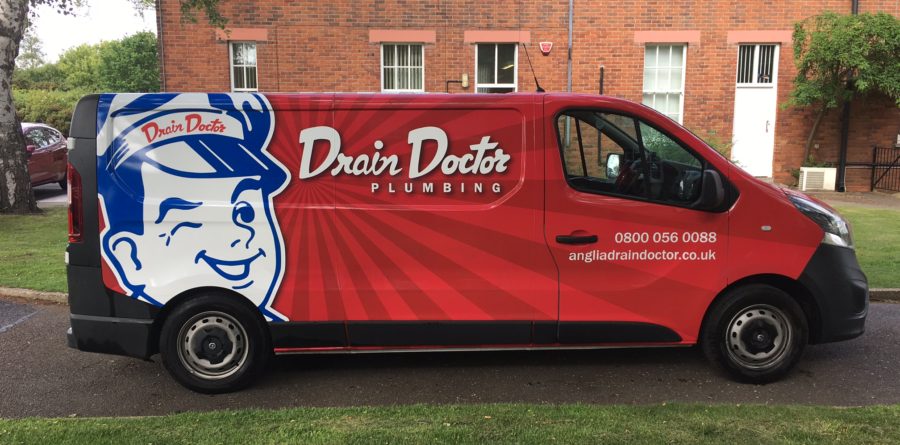 Drain Doctor Anglia  have been granted the ISO 14001 (International Organisation for Standardisation) accreditation in recognition of its commitment to protect the environment.
Drain Doctor Anglia is an emergency plumbing, blocked drains and drain repair service that covers Suffolk, Norfolk, Cambridgeshire, Essex, South East and North East London and Kent.  It offers a reliable, cost effective and trustworthy 24 hour call out service for emergencies, both domestic and commercial.  The family owned business is part of a national franchise network of over 50 Drain Doctor locations across the UK.
Regarding the accreditation, Rob Simpson, Director of Drain Doctor Anglia, said: "Environmental sustainability is an ongoing challenge in our industry and is something that we are committed to continually improving upon.  We take pride in reducing the environmental impact we have on the world through more efficient use of resources and reduction of waste, and with the successful accreditation of the ISO 14001 standard, that dedication has been confirmed.
"Environmental management is extremely important and something we actively encourage at every level of our business, from technicians through to the office staff.  I am delighted that our ongoing commitments have been recognised and it is testament to the enthusiasm of all our employees who each day support the various environmental initiatives we have put in place."
To ensure continuing dedication to the ISO 14001 standard, an annual external audit will be carried out by a third party to guarantee that everything is still in place and any improvements needed are addressed.
So, what is the ISO14001?
ISO 14001 is an internationally accepted standard which outlines how to put an effective environmental management system in place. It is designed to help businesses remain commercially successful without overlooking environmental responsibilities.
To achieve this accreditation, Drain Doctor undertook a comprehensive audit and inspection at its offices in Woodbridge. This audit reviewed the policies, procedures and controls it they currently have in place.  The business demonstrated a systematic approach to environmental management and showed dedication to sustainable development, as well as a strategic approach to environmental issues.
For further information about Drain Doctor and the services it can offer, visit www.angliadraindoctor.co.uk or call Freephone 0800 056 0088.
All articles on this news site are submitted by registered contributors of NorfolkWire. Find out how to subscribe and submit your stories here »