Drain Doctor celebrates ten years in East Anglia
15/01/2020 - Drain Doctor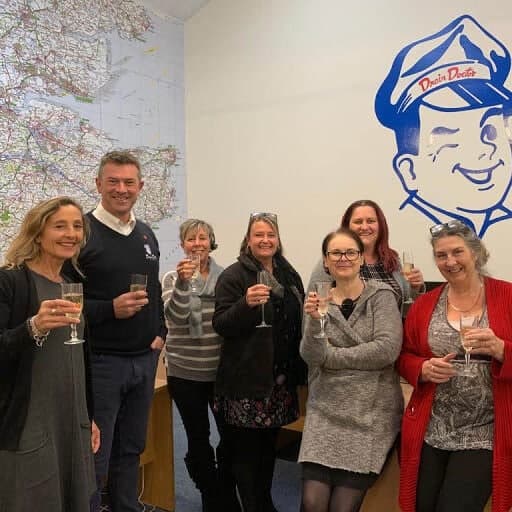 Woodbridge based Anglia Drain Doctor is celebrating ten years of being based within the region, "after enjoying significant growth and success over the past decade, we are looking to build on delivery of first-class drainage and plumbing services to our abundance of commercial and domestic customers across various locations, such as; East Anglia, Kent, North East London and South East London" a Drain Doctor spokesperson commented.
Continually growing the business year on year, doubling the workforce and reaching a £2 million turnover in 2018 are just some of the key milestones Directors Rob and Sam Simpson have achieved since acquiring the Anglia franchise ten years ago. This rapid expansion saw Anglia Drain Doctor move to their larger premises in Woodbridge last year, with the state-of-the-art environment improving both communication and business efficiency for our customers and employees.
Their performance has also been recognised by the wider Drain Doctor community. Winning 'Franchisee of the Year' in 2018 is testament to the team's continued hard work and commitment, and this impressive accolade is one of many that has been awarded to the team from the UK-wide network of 57 Drain Doctor franchises.
Celebrating the anniversary with cake and champagne, Rob Simpson, Director of Anglia Drain Doctor, said: "In 10 years, we have achieved a huge amount of growth and success and we are immensely proud of the business we have built. Today, we have 15 skilled and qualified technicians out on the road dealing directly with customers and seven support staff who are the day-to-day operations behind the business, providing a best-in-class service to our customers, some of whom have been with us throughout this decade.
"Our revenues have grown significantly over the years, and last year alone we reached our biggest turnover of £2 million, which is testament to the great team we have in place. It has been an incredible journey so far and the next ten years are going to be as exciting for us both personally and professionally."
Drain Doctor now offer emergency plumbing, blocked drains and drain repair services across Norfolk, Suffolk, Cambridgeshire, Essex, Kent, North East London and South East London. Their teams offer both domestic and commercial services that are cost-effective and reliable.
Get in touch today to find out how they can help with your plumbing and drainage needs.
All articles on this news site are submitted by registered contributors of NorfolkWire. Find out how to subscribe and submit your stories here »