Discover Ferries urges Brits to spend time by water for wellbeing
19/10/2020 - discover ferries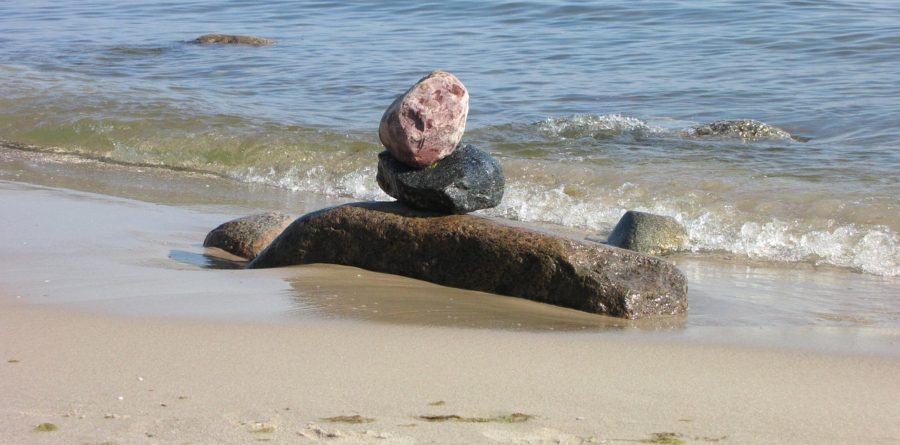 Ferry operators recommend waterside activities for tighter Coronavirus restrictions
The ferry industry body's plea follows new research, which reveals the health and wellbeing benefits of spending time on or by water, and the impact that heightened restrictions in the UK will have on mental health.
Key findings show over three quarters (77%) of Brits find spending time by the water relaxing 79% of people say the sound of the sea relaxes them and 66% agree the sea air makes them sleep better. Time by the water could also provide Brits with the recharging benefits of a break away until holidays are on the cards; two thirds (66%) of the public say they feel like they have been on holiday when they have spent time by the water or by the sea.
Abby Penlington, Director of Discover Ferries comments: "We know that the lack of holidays in 2020 has negatively impacted people's mental health* and the introduction of the new tier-system and tighter restrictions could prove even more detrimental. Coupled with shorter days and cold, wet weather, people may be discouraged from venturing outdoors and missing out on the health benefits on offer."
With extensive knowledge of British waters, Discover Ferries' members recommend a list of waterside activities to uplift spirits and encourage people to spend time outdoors and trying something new. As an island nation with plenty of access to coastlines, lochs, lakes and rivers, there are plenty of locations across the British Isles to enjoy time by water.
Penlington continues: "As long as social distancing and local rules allow, now is the time take advantage of being by the water, whether it is taking the tow path on your next jog, flying kites on the beach or trying wild swimming. Inspired by active pursuits on offer in some of our favourite holiday destinations, we have collated some of the most interesting and unusual waterside activities available now. You may even discover a new passion, which will spark ideas for future trips."
Waterside wellbeing activities courtesy of Discover Ferries 
Paddle boarding and kayaking
Set your own pace to explore local canals, rivers and coasts from the waterline. For residents in the capital, there are a number of specific paddle boarding schools on the Thames to choose from on. For the flexible, classes for yoga on a stand-up paddleboard (SUP) are available across locations including London and Isle of Wight.
Take to the surf
Cooler temperatures make winter surfing even more exhilarating, don a dry suit for extra warmth and leave your worries off in the wake. Bristolians can try this intense workout on the River Severn or at the UK's first in-land surfing facility.
Grey seals spotting 
It's pupping season for these cute marine mammals adding excitement to coastal walks. Particularly visible along the western shores of Britain, take binoculars on your next seaside stroll and you may be lucky enough to see white fluffy pups.
Yoga by the water 
Take your mat down to the coast to fill your lungs with fresh sea air and enrich your practice with the gentle sounds of lapping waves. Sandy or stony beaches will challenge your balance further.
Forage and cook tours
If lockdown ignited your passion for home cooking, sample the wonders of the coastal kitchen with forage and cook tours. Adapted to be Covid-safe, tours are available across the UK, with locations including Plymouth, the Lake District and Errwood Reservoir right on the water.
For further information on how the ferry industry is responding to COVID-19, please visit: www.discoverferries.com/ferrysafe
All articles on this news site are submitted by registered contributors of NorfolkWire. Find out how to subscribe and submit your stories here »