Vote for your favourite Norfolk pub!
20/06/2019 - South Norfolk Council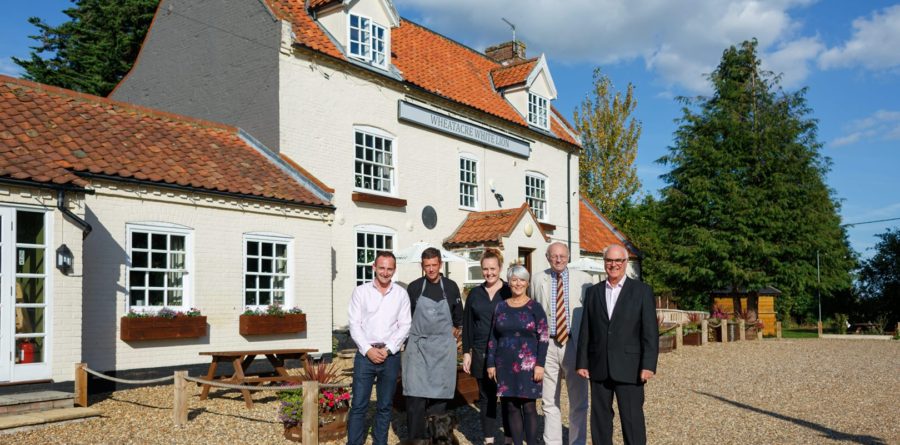 On Monday 1 July, South Norfolk Council launches its eleventh 'Pub of the Year' competition.  People will be able to vote for their favourite pub, with South Norfolk Council the only local authority to support its local pubs in this way.
Kay Mason Billig, Deputy Leader Councillor said: "When we launched our Pub of the Year competition, pubs across the country were closing at an alarming rate. Something had to be done to help our local businesses, so we teamed up with Pub is the Hub to celebrate those that were bucking the trend and thriving and to encourage pubs that were danger to diversify.
"We recognise that pubs are at the heart of our communities. They bring people together, hosting events and clubs, raising money for charity and so much more and we don't want to lose that.  If you're passionate about your local and want to show them that you appreciate them, then vote for them."
This year you can vote in the following categories:
Most Family Friendly
Tastiest Food and Drink
Outstanding Community Focus
Best Customer Service
The pub that receives the most votes in their category will win that category.  The Overall Winner will be decided following a visit to each pub by a group of judges, to be crowned the South Norfolk Pub of The Year.
More information on these categories and how to vote can be found on the website
All articles on this news site are submitted by registered contributors of SuffolkWire. Find out how to subscribe and submit your stories here »