Tuddenham Mill wins Good Hotel Guide Editor's Choice Award
2/10/2018 - Tuddenham Mill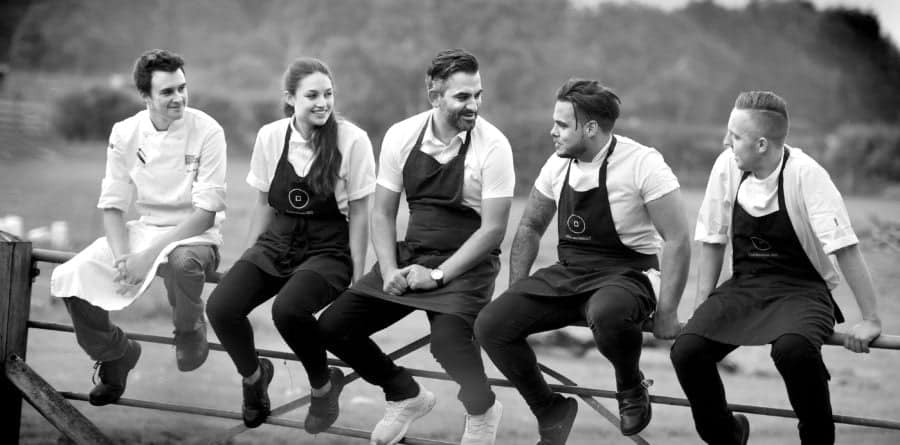 Tuddenham Mill, the three-rosette restaurant and boutique hotel between Bury St Edmunds and Newmarket, has won the coveted Editor's Choice Award in the 2019 edition of the Good Hotel Guide. One of only a handful of hotels throughout the UK and Ireland to receive this accolade.
The Good Hotel Guide, which raves about the food, accommodation, location, atmosphere and customer service at Tuddenham Mill, is a well-respected guide for people looking to explore the top boutique and independent hotels across the UK.  It is famously impartial, sending in anonymous visitors from their inspection team to take a good look at each hotel in their list.
As Chef Patron Lee Bye says: "Editor's Choice in the Good Hotel Guide is an amazing honour. I'm so proud of the hard work my team has put in to building Tuddenham Mill's reputation. Our housekeepers, front of house staff, porters and the chefs all work hard to make our guests' stays at the Mill an amazing experience."
He continues: "We don't know when an inspector might visit us, so they get the same treatment all our guests receive, which I'm happy to say is Editor's Choice worthy service, accommodation and food."
Tuddenham Mill has previously been praised by the Good Hotel Guide for their culinary ambition, the gracefulness of the location, the stylishness of their rooms and the generosity of their customer service.
With awards flowing in from the AA and others for their accommodation, food and wine, it's a great time to visit. Find out more and book at www.tuddenhammill.co.uk  
Visit the NorfolkWire homepage for more Norfolk news
All articles on this news site are submitted by registered contributors of NorfolkWire. Find out how to subscribe and submit your stories here »