Norfolk 'Tiger Trek' to raise funds for charity through 'netwalking'
20/02/2019 - Tiger Eye Consulting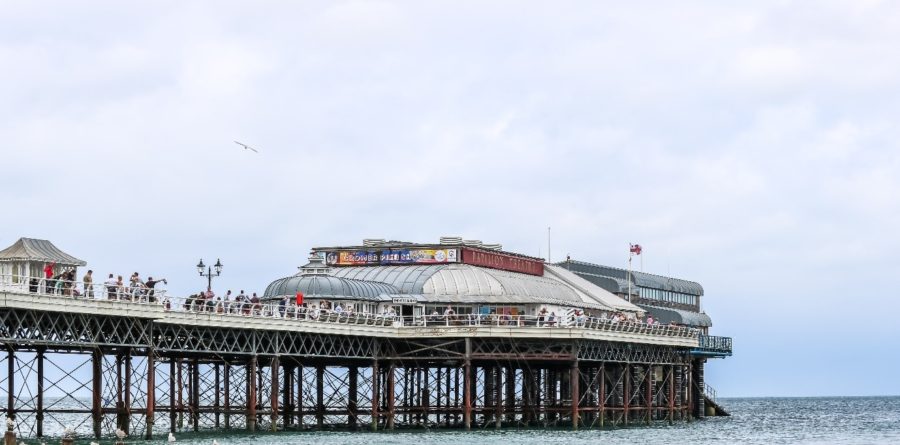 The team at Tiger Eye, a Norwich based IT consultancy firm, are inviting local businesses to 'take a walk on the wild side' and join them in raising funds for The Benjamin Foundation through 'netwalking' across the Norfolk Coast, from Hunstanton to Cromer.
'Tiger Trek', which is taking place from the 17th to 19th May, aims to combine Tiger Eye's award-winning employee wellbeing scheme "PAWS for health" with the company's charity volunteering scheme.
With corporate teams of up to four welcome from each company, Tiger Eye are inviting businesses to 'walk the walk and talk the talk' for either one, two or three days of their 3-day trek. Tiger Eye hopes that the event will inspire local businesses to stretch their legs and restart their fitness regimes, as part of a unique opportunity to network, discuss and engage with local businesses every step of the way.
As winners of a Gold Accreditation at the Best Employer Eastern Region awards 2018, Tiger Eye recognised that physical exercise and teambuilding were important for their employees' wellbeing and decided that the walk would be a great way to promote mental and physical health within their own team, as well as the local community.
With community engagement in mind, Tiger Eye decided that all the proceeds from Tiger Trek will be donated to The Benjamin Foundation, who carry out vital work in the community, helping children and young adults deal with many of the challenges that life throws at them.
David Bullock, Director of Client Services at Tiger Eye, said: "We are delighted to announce this exciting event, continuing our longstanding policy of nurturing employee wellbeing as well as increasing our engagement with the local community. We hope that local businesses will join us in recognising the benefits of Tiger Trek for personal wellbeing and mindfulness, as well as raising vital funds for such an important cause."
'The Norfolk Coast Path is excited to welcome the Tiger Eye Team, and everyone involved in Tiger Trek, for a weekend of sand dunes, salt marsh and sea air. Along the way, we hope that Trekkers can enjoy the great local produce available from the fantastic cafes, pubs and delis that line the path.' – Jack Davidson, Trail Officer for the Norfolk Coast Path.
Chris Elliott, Marketing Manager at The Benjamin Foundation stated: "We are delighted that Tiger Eye staff have chosen to support our charity in 2019, which is our 25th anniversary year. With their three-day walk they are truly going the extra mile and the funds raised will help us make a positive difference to many more local young people."
For more details or to take part, please follow this link. Alternatively, you can support Tiger Eye and those walking the path by visiting the following page.