Bruisyard Hall photographer shares his advice for the perfect wedding
25/09/2018 - Bruisyard hall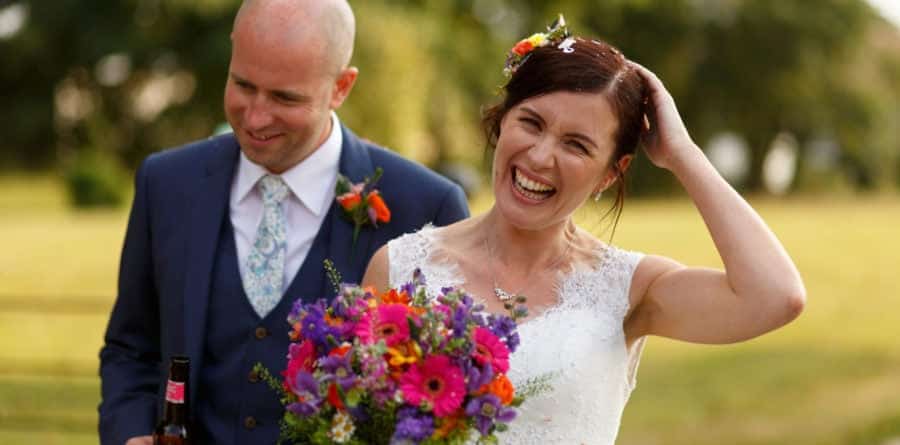 Dominic Whiten is a documentary wedding photographer based in the Suffolk countryside, just a few miles away from the stunning Bruisyard Hall, one of the premier wedding locations in East Anglia.  As a veteran of wedding photography, 300 (and counting), we asked Dominic for his advice on what makes a wedding picture perfect….
What's special about working with you? Ah, you'd need to ask my couples that! Based on feedback from previous weddings though, my low-key and friendly approach appeals. I remain conscious that it's a wedding and not a photo-shoot and always try to be a helpful presence – from assisting the gents with their button holes to dashing off to the car for an emergency sewing kit on one occasion (which I always have with me, just in case!) to help with a loose stitch.
What do you love most about working at Bruisyard Hall, what makes it different to other venues?
I love the way, despite their size and presence, both the hall and barn feel relaxed, inviting and friendly.  I'm always stuck by how comfortable guest feel at Bruisyard and how beautifully the hall sits in the landscape. Of course, lovely interiors, great staff and delicious food all play their part but above all it's a happy place to come and spend time.
What effect does the weather have on the service you provide and how do you deal with it?
Having been a regular visitor to Bruisyard Hall over the last few years, I've had the opportunity to see it all weathers; from blazing sun to torrential rain and even winter snow.  As my approach is based around photographing the day as it happens, I'm used to dealing with varying weather conditions and always have a contingency plan in mind should the unexpected happen.
How much time would you expect to spend with the bride and groom ahead of and during the wedding day?
This varies from one couple to another but at the very least I like to have a Skype/FaceTime call with all my couples prior to their wedding. If we can manage to meet face-to-face even better. It's important to have had a good chat in the run up to the day, not only to have a full understanding of a couple plans but also to get used to each other, meaning on the day I'm not a stranger turning up with a bunch of cameras, but instead a familiar face everyone can feel comfortable around. Relaxed couples make for happy photos.
What budget should the couple set for the service you provide?
Prices start at £1,750 but most of my couples invest between £2000 and £3000 on a combination of coverage throughout their day, albums and prints.
What are your top tips for planning a wedding?
Hire good suppliers whose work you love and then trust them to do their best for you. Also, and yes I know it's an old cliché but aren't they always based in truth, but the day really will fly by. Leave time in your plans to take a little time together, to take stock and reflect on your day. Above all, relax and enjoy it!
For more information about Bruisyard Hall, or to book a place at their Open Day on 30th September, please visit their website.
All articles on this news site are submitted by registered contributors of NorfolkWire. Find out how to subscribe and submit your stories here »