Rising Norfolk football team scores again with second year sponsorship deal
22/11/2019 - Lovewell Blake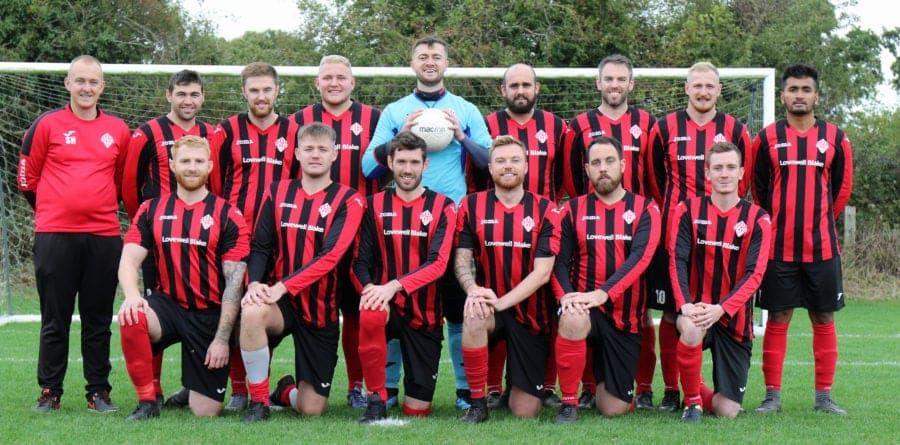 Bradwell-based Anglian Combination side AC Mill Lane, who were promoted for the second year in a row at the end of last season, have also scored a repeat sponsorship deal, after chartered accountants and financial planners Lovewell Blake signed up for a second season as the club's first team's kit sponsor.
Following back-to-back promotions, AC Mill Lane are now playing in Division 3 of the league this year, under coach Steve Hemp, who works in Lovewell Blake's Great Yarmouth office.
Mr Hemp commented, "As we climb the league ladder, the club is reliant on the support of our local community to keep going, so we are very grateful to Lovewell Blake for stepping in and becoming kit sponsor.
"The club is a real success story which has come up through the local leagues and continues to thrive in the competitive environment of the Anglian Combination. Support from sponsors is vital for us to be able to continue competing – and winning – at this level.
"The team members are all from the local community, and we aim to make AC Mill Lane a club which Bradwell can be proud of".
As well as the Saturday first team, AC Mill Lane runs a reserve team and a youth academy, and welcomes new players.
For more information about sponsors Lovewell Blake click here.
All articles on this news site are submitted by registered contributors of NorfolkWire. Find out how to subscribe and submit your stories here »