Grant Thornton – official launch of new Norwich space
12/02/2019 - Grant Thornton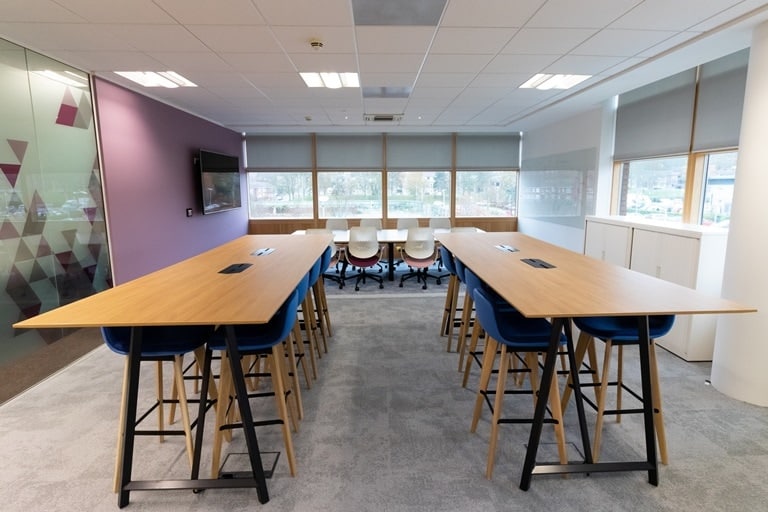 Local business leaders gathered to join financial and business advisory firm Grant Thornton in marking the official opening of its new, innovative office in Norwich, specially designed to reflect the firm's collaborative, forward thinking approach.
In a move which reaffirms Grant Thornton's long-term commitment to Norwich and the wider county, the firm has invested in the contemporary office located on the first floor of Kingfisher House in Gilders Way – the same building the 80 strong team has operated from for the past 10 years, providing continuity for both clients and employees.
In total, Grant Thornton has held an office in Norwich for almost two decades.
The new, open plan space moves away from the idea of traditional office working to provide an informal, agile environment to encourage collaboration and inclusiveness.
Individual desks have been replaced by communal working areas, while noise cancelling booths enable work and conversations to take place without distraction. Larger meeting and presentation areas also offer interactive screens and audio facilities which can also be used for online conferences.
Speaking at the launch event, audit partner, Tim Taylor said: "Grant Thornton's investment in Norwich is part of a firm wide strategy to create work places for the future which reflect our open, progressive culture.
"We believe greater connectivity is vital to progression and by bringing our people and clients closer together to develop relationships, have insightful conversations and share ideas, we can better help to shape a more vibrant, productive economy at all levels."
During the launch event more than 80 guests from all sectors of the local community enjoyed canapes prepared by Norwich based social enterprise The Feed. All profits from the catering business and café go to support local people who have experienced poverty and homelessness by helping them access long term housing, training and employment.
Tim Taylor reminded guests at the event that Norwich was highlighted last year as one of the UK's five fastest growing city economies and in the top 25 creative locations outside London, thereby offering a thriving location full of opportunity for the many dynamic, forward thinking businesses based here.
Tim added "We are proud to be part of the City and Norfolk's wide and diverse community which boasts high growth sectors including advanced manufacturing and engineering, pioneering research capabilities, leading energy production and outstanding education establishments to name just a few.
"The creation of our new Norwich office cements our continued commitment to Norfolk and we hope our progressive approach will inspire others to follow suit, helping to unlock their full growth potential. It's very much business as usual for us – just better."
Grant Thornton has already created similar work spaces in Chelmsford, Milton Keynes, Oxford and London, alongside an award-winning office in Southampton.
Pictured – Inside Grant Thornton's new Norwich office space. Image copywright and credit – Grant Thornton.
See Grant Thornton's website for more information on their services.