The Most Common SEO Issues Keeping Accountancy Firms from Ranking
13/05/2019 - Reboot online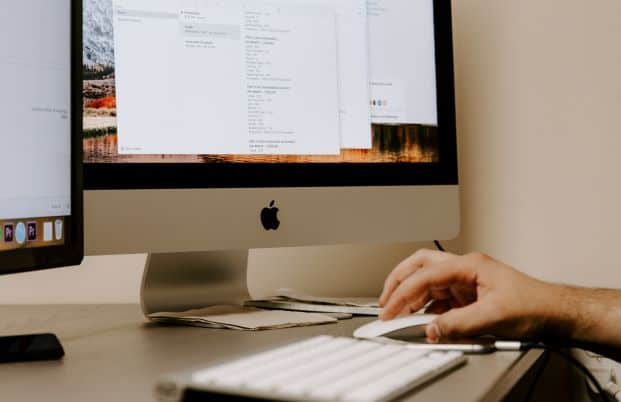 No one knows Google's 'secret ranking sauce', so to speak. The exact combination of ingredients that Google uses to decide who ranks on the first page, and who is banished to the graveyard of pages after that, is unknown. However, most marketers will understand a great number of factors that need to be aligned to give you the best chances of featuring on that coveted first page.
SEO experts at Reboot decided to take a look at the issues faced by a competitive field – Accountancy- when it came to ranking on Google. To do this they used SEMRush to take the first 3 pages of firms ranking for a competitive keyword (more on their methodology can be found here) and conduct technical SEO audits for each company.
They wished to explore the most common technical SEO issues faced in the industry, and what the common issues were for firms located on pages 2 and 3 which may be holding them back from achieving page 1 greatness.
5 most common technical SEO issues found on accountancy sites
% of sites with this technical SEO issue, flagged during an SEO audit.
73% had poor backlink quality
70% featured duplicate content
67% exhibited a lack of internal linking
60% lacked proper keyword optimisation
44% were victim to slow page speed
Looking at the first 3 pages of the search engine results page (SERP) it was clear to see that many accountancy businesses needed to work on building their backlink profile, as 73% had low-quality websites, or in some cases no websites, linking to them. Many relied on links from directories- a very early SEO tactic that Google has become privy to.
Also, surprisingly, many companies (70%) feature duplicate content on their website – having copied legal definitions of words like "VAT" and "Payroll" from other websites. In some cases, blog posts contained chunks of copied content.
The third most common SEO issue found on accountancy websites was a lack of internal linking, with 67% of the sites analysed forgoing internal links. This is important for SEO as it helps Google understand the structure of your site, and relationships between your content.
A further 60% did not optimise their pages fully for a focus keywords, or at times any keywords at all, and 44% exhibited a below average page speed, according to PageSpeed Insights.
Main improvements to be made for page 3+ ranking companies:
Issues with the largest % disparity between page 3 and page 1
User Experience (only 30% of page 3 had 'good' user experience, compared to 62% of page 1)
Meta tags (30% of page 3 results had 'poor' meta tags, as opposed to only 12% on page 1)
Keyword optimisation (80% hadn't done this to max effect on page 3, opposed to 30% on page 1)
Internal linking (90% of page 3 results had no internal linking, compared to 66% of results on page 1)
It's not all bad news though, accountancy websites scored well when it came to the EAT of a site. In SEO, EAT stands for Expertise, Authoritativeness, Trustworthiness. Reboot looked at a website's auxiliary information such as contact info, about us page and that they had links to social media pages to further improve the extent to which one perceives the brand as trustworthy.
It was calculated that 84% had this information readily available, although it should be noted that over one quarter (27%) had no social media presence – increasingly important in today's world. 20% also had not secured their site with an SSL certificate, meaning they were exposing their visitor's sensitive information to hackers.
For more information visit the Reboot website.
All articles on this news site are submitted by registered contributors of NorfolkWire. Find out how to subscribe and submit your stories here »