Networking the Avanti way in Norwich
24/04/2019 - Avanti Group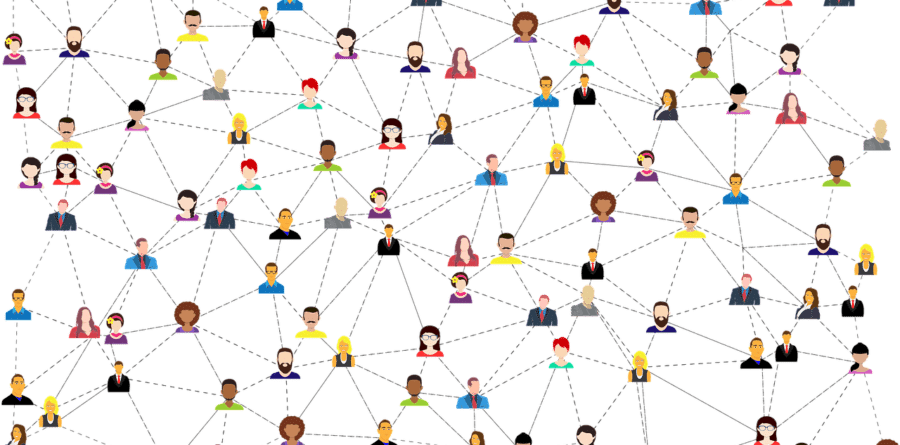 Often professionals find that they begin networking with enthusiasm and vigour only to find that with time, it becomes less effective.
Business networking will typically give back what you put in, and can be a slow burn, but what you will get, in time, is a network of professionals who will not only provide you with support and guidance but who will also be invested in you and your business, and will pass you referrals…prove yourself and you'll often become the first port of call.
Why Avanti?
Avanti members often refer to the 'one stop shop' nature of Avanti's networking by giving up a minimum 2 hours of your month to a group of established professionals each representing a different industry or trade.  An Avanti member will build a business contact book of trusted professionals, so the next time you have a project where you need a photographer, a copywriter, and a graphic designer, you need look no further than your Avanti contacts!
With category lock out, Avanti members don't look to compete with their competitors, but to prove their worth and build business relationships by regularly supporting each other and contributing to each other's business projects.
Avanti MD, Victoria Sharp offers some of her tried and tested networking tips:
Sit with people you don't know
It's easy to attend a networking group and buddy up with familiar faces, but the point of networking is to establish, build and grow relationships.  The perfect balance of this is to speak with those you know during open networking opportunities but sit with people you do not know. Avanti Networking's, seating shake up© allows members and visitors to do this each month.
Follow Up
Don't shove a business card of a potential contact into your bag and forget about it. Send an email or call to arrange a 1-2-1 meeting, or to acknowledge that it was great to meet them, and you look forward to connecting in the future. With time consumed by e- communications, face to face is still viewed as the top way to network.
Giving
Shift your focus from 'what can I get' to 'what can I offer'. You should always be considering what it is you can offer your fellow networker's and their contacts rather than what can you take. If you are networking like this, you won't need to ask 'what can I get' as the referrals will naturally come to you. Seize opportunities to offer valid referrals – this adds to your value as a networker and business owner."
Victoria adds, "Some may look at an accountant at a networking event and wonder what they will get from them. I'm proud to say that I refer, work with, and personally use the vast majority of our members services and products from corporate gifts, charity support and referrals for IFA's, canine creches, holistic therapists, ladies' fashion, and graphic designers, to name a few. Our members are not only a power house of knowledge, they are genuinely helpful and supportive, making Avanti Networking a fantastic tool for any business owner."
If you're looking to build your professional networks, we'd love to hear from you. Did you miss the Norwich meeting this month? We meet every fourth Tuesday at The Oaklands Hotel, Norwich, NR7 0HH, 12-2pm. Contact Avanti Sharon.baker@avantigroup.uk.com  to book your seat today and try networking the Avanti way!
All articles on this news site are submitted by registered contributors of NorfolkWire. Find out how to subscribe and submit your stories here »