Canine carer is the best…Nationally!
4/03/2020 - Canine Creche Group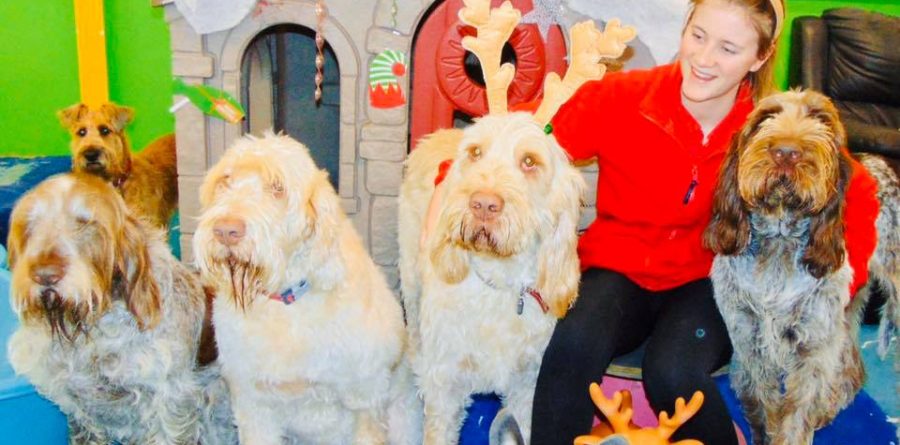 Suffolk Canine Creche were delighted in February to find out that Charlotte Fisher one of their highly valued Apprentices had won learner of the month from their training provider.
Keits Training Services who have literally hundreds of learners across the UK, announced that Charlotte had secured this wonderful accolade.  Charlotte has just concluded a Level 3 Advanced Apprenticeship in Animal Care with Suffolk Canine Creche, her assessor Sarah nominated Charlotte for this recognition.
Sarah said "Charlie has worked so hard throughout her level 3 apprenticeship; her work is always completed to an outstanding level and on time with Charlie putting her best into every single piece. Charlie is always keen and enthusiastic to do well and learn, striving to achieve excellent results across all of her apprenticeships. Charlie has worked so efficiently that we are now in the final stages of completing her apprenticeship! Charlie has proven to be an excellent team worker, playing an important role in the business with her enthusiastic and infectious drive and motivation. I feel Charlie truly deserves the recognition for all of her hard work."
Candace Rose the MD was delighted and commented  "Charlie is a highly valued member of staff, she has worked extremely hard both inside and outside the business to attain her qualifications.  Inside the business she is highly regarded by both her team members and the management team, everyone has an astonishing amount of time for her.  The dogs, of course, adore her!"
"We have always had a policy to "Grow Our Own" when it comes to skill sets, particularly as when we opened as the first original Creche, the types of staff and skillsets we required never existed, so we have had to nurture these."
"Previously we have been awarded at a national level for our Apprenticeship Program and won the best Employer of Apprentices in a Small Business, as well as a Top 100 Employer of Apprentices, much investment, time and dedication goes into our program, we are very proud of it"
Candace also announced, "Charlie will go onto greater things with us, she will now make some choices regarding the different avenues open to her, and I look forward to seeing her develop and become a leader within our business."
For more information, you can visit their website: www.suffolkcaninecreche.co.uk
Keep up to date with the latest Norfolk news and events 
All articles on this news site are submitted by registered contributors of NorfolkWire. Find out how to subscribe and submit your stories here »