Norwich commercial vehicle apprentice nominated for national award
4/06/2018 - Orwell Truck & Van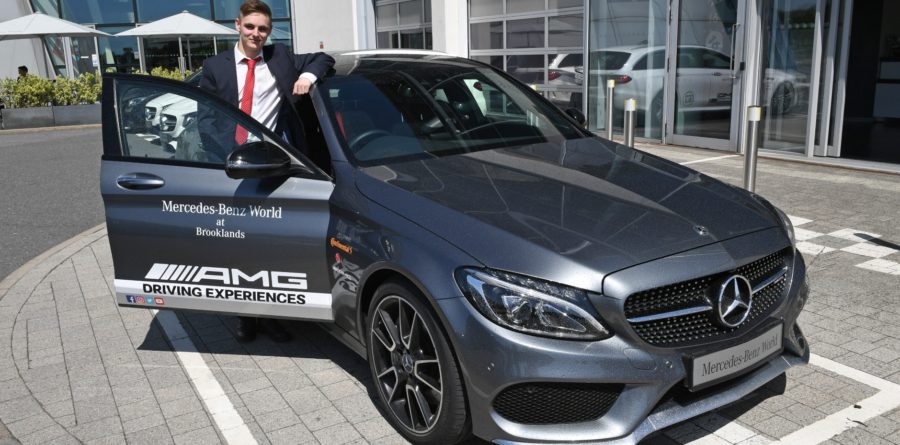 Oliver Warrington, who is based at the Norwich branch of Orwell Truck and Van was nominated for Commercial Vehicle Parts Operations Specialist Apprentice of the Year. This is a fantastic achievement by Oliver who was last year crowned the winner of the Mercedes-Benz Truck Parts Apprentice of The Year Award!
The awards honour those who have gone 'above and beyond' in their workplace and at the Mercedes-Benz Apprentice Academy in Milton Keynes.
All six finalists, their guests, and counterparts from the manufacturer's Passenger Car Retail Network, were treated to a day to remember – which included an exciting 4×4 Driving Experience – at the Mercedes-Benz World brand centre in Brooklands, Surrey.
Helen Taylor (Apprentice Programme Manager) said: "The volume of entries this year were incredible, making the judging process very challenging. All who were nominated showed outstanding contributions both in terms of their commitment to learning but also their return on investment to their employer."
The Mercedes-Benz Apprenticeship Academy boasts an impressive 93% completion rate, with 65% of its graduates still working in the manufacturer's network after 10 years. More than 3,200 young people have undertaken technician and parts specialist training through the programme since it was established 23 years ago.
The six Mercedes-Benz Commercial Vehicle Apprentice of the Year finalists were:
Technician
Winner – William Stewart, City West Commercials, Avonmouth
Ben Audsley, Northside Truck & Van, Hull
Christopher Egan, Western Commercial, Bellshill
Parts Operations Specialist
Winner – Kane Hindmarsh, Northside Truck & Van, Sheffield
Dylan Harris, Euro Commercials, Swansea
Oliver Warrington, Orwell Truck & Van, Norwich
For more information on Orwell Truck & van visit www.orwelltruckandvan.co.uk
All articles on this news site are submitted by registered contributors of NorfolkWire. Find out how to subscribe and submit your stories here »