Why you should carry on cruising – or try it for the first time
15/11/2018 - Premier Travel Norwich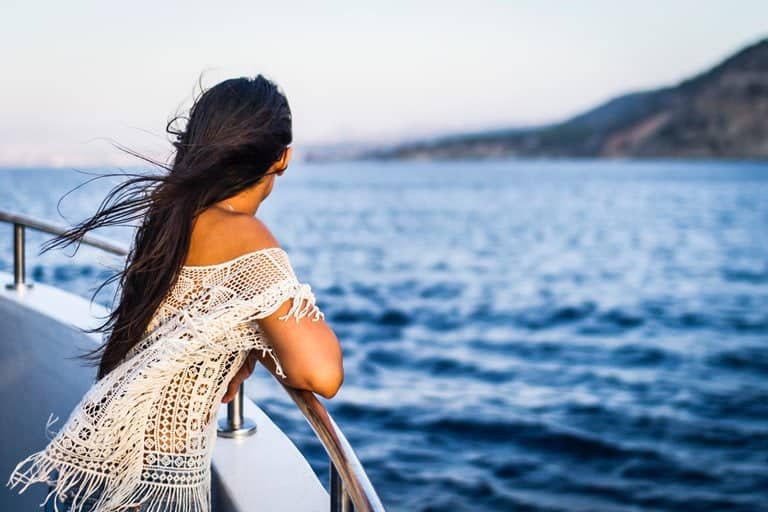 Whether you are a first-timer or an avid cruiser, once you have the sailing bug there is no going back. Emma Davison, from Premier Travel's branch in Bedford Street, Norwich, explains why you should try a cruise.
Perhaps you've never considered a cruise or think it's just not for you. But what could be better than sailing the seas in comfort while visiting lots of countries?
Cruising is becoming increasingly more popular as an alternative way to see a destination, and holidaymakers of all age groups have been jumping on board and giving it a go. It was recently revealed that the number of people enjoying a river cruise increased by 21% last year.
One of my favourite things about a cruise is that it gives you the opportunity to wake up somewhere new every day. Imagine going to sleep in Corsica and waking up in sunny St Tropez, without having to lift a finger!
It's incredibly exciting stopping off at a multitude of different destinations all on one holiday – you'll return home feeling like an experienced traveller, with plenty of stories to tell family and friends. And, even better, you can avoid the hassle of boarding flights, going through security or lugging around heavy luggage.
Before you do try a cruise, it's important to think about what you want to do and where you want to visit. If you're keen to spend as much time as possible visiting destinations, a cruise around the Mediterranean is ideal, whereas if you don't mind sailing non-stop over several days, a transatlantic voyage to New York or the Caribbean will suit you.
Always research the best cruise line for you, as each one is different. Some ships offer a very British experience with traditional customs like afternoon tea provided, while others will focus on the wow factor and impress passengers with high-tech entertainment and family fun. However, it doesn't matter whether you're a couple seeking a romantic break or a family with young children embarking on your first holiday at sea – there's a cruise for absolutely everyone.
Contrary to popular belief, a cruise isn't only for mature travellers. You'll find a diverse range of people on board, from young couples marking a special occasion to large family groups of all ages.
With accommodation, meals, entertainment and activities all included in your package, a cruise can make a great value option for a getaway. Where else can you relax by the pool, enjoy a slap-up meal and partake in a dance class under one roof, without having to dip your hand in your pocket? An all-inclusive drinks package is worthwhile considering to save more money – some cruise lines can offer this as a benefit when you book.
A travel agent will be able to help you to pre-plan trips for additional savings. I've found it's best to book excursions beforehand as popular ones will sell quickly, and may be fully booked once you board the ship.
Talk to any regular cruiser and the one thing they'll all agree on is the top-notch food. The quality and choice of cuisine on many ships is on par with – and often exceeds – 5-star restaurants. You might even be able to brush up on your culinary skills, with some cruise lines putting on cooking classes as part of their regular programme of activities.
You'll enjoy all this and more on a cruise – if you haven't booked next year's holiday yet, why not try it for yourself? We guarantee you will be hooked!
For further information call Premier Travel's Bedford Street branch in Norwich on 01603 627224 or visit www.premier-travel.co.uk
Pictured is Emma Davison – Premier Travel Norwich
All articles on this news site are submitted by registered contributors of NorfolkWire. Find out how to subscribe and submit your stories here »