Waterside Living – What You Need To Know Before Buying or Selling
23/10/2018 - Watsons Property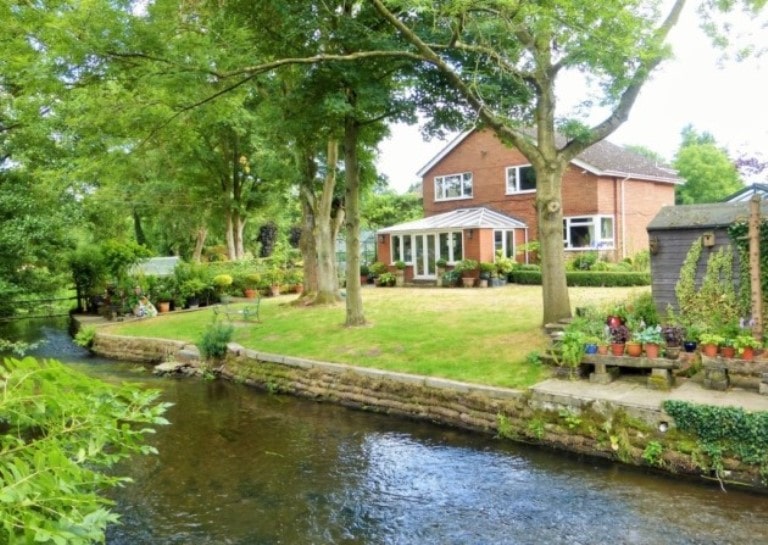 Nick Eley, Partner at Watsons Property, discusses waterside living – and everything you should know before buying, or selling, a waterside property;
There are few things more tranquil than living close to a river or waterway. Imagine spotting say, an otter or a kingfisher, as well as enjoying an ever-changing view, like a watercolour depicting the seasons, all from the comfort of your home. Or, if you own a boat, or are thinking of buying one, you could consider a house which comes with its own private mooring enabling you to live out that dream lifestyle. Undoubtedly there is no better place than in Norfolk for waterside living with the county boasting 7 rivers and 63 Broads providing 200kms of navigable waterways – and all along those routes are perfectly positioned properties.
The immediate concern for many when buying is of course flooding, and indeed this can put off some people from even considering looking at a riverside property.
"Since 2000, anyone can obtain information by simply putting in a property postcode into the Environment Agency website. Here you can also obtain a free report on the flooding history of a property," said Mr Eley, "If a property comes out on the website as in a flood risk area, you need to drill down exactly what this means – what time frame it covers and also bearing in mind that some of the information given is what the risk is if there are no flood defences."
Mike Tims, Chartered Surveyor at Watsons with over 30 years experience, has specialist knowledge of waterside properties and their various types of construction. He has inspected many and has knowledge of exactly what to look for and what to consider. Mr Tims said: "A huge part of Norfolk is considered to be in a flood plain by the Environment Agency. The biggest concern is from a North Sea surge, rivers back up because of tidal conditions and banks can fail but we don't get flash flooding, to the same degree, as in other parts of the country because we are, generally, a flat area. Such factors can cause issues but are very often offset by the advantages you have of living by a river, including the view and amenity which can add significant value to a property."
Watsons are delighted to market homes by the water and are fully aware of the information needed from you as a vendor to ensure the correct marketing which can include flooding issues and river ownership – some properties close to water actually come with rights to that particular stretch of water.
Watsons is currently marketing a range of properties with beautiful riverside settings.

These three are all at low or very low risk of flooding from a river/sea;
1) No1, Riverside Court, Longwater Lane, Costessey, Norwich, NR5 0TB; for sale for a guide price of £435,000. A substantial detached house with three receptions, four double bedrooms and scope for updating, situated with a riverside garden.
2) 10, Clickers Road, Norwich, NR3 2DD; for sale for a guide price of £325,000. A superbly presented three storey townhouse with three bedrooms with one of the best river views in the city.
3) 5, Dyers Yard, Norwich, NR3 3QY; for sale for a guide price of £425,000. This Hopkins built riverside townhouse with three bedrooms is situated in a cul-de-sac location close to the city centre.
For more information contact Watsons on 01603 619916
To talk to Nick Eley, email n.eley@watsons-property.co.uk or see www.watsons-property.co.uk