Kick start your blogging year with these great ideas
11/09/2018 - The Bridge Marketing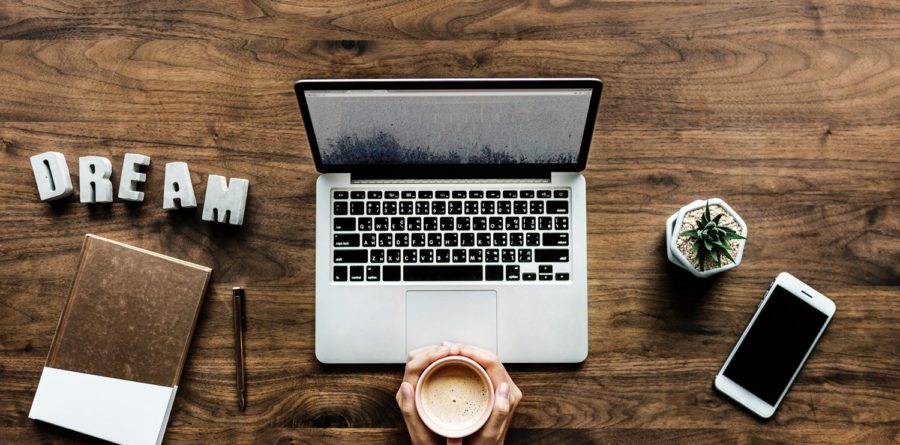 Hana Dickinson, MD of The Bridge – Strategic Marketing & PR Specialists and creator of NorfolkWire gives you twelve ways to blog….
Many businesses mean to blog, and often do for a while……then other things get in the way.  It becomes a chore and because it doesn't always lead to instant revenue, the poor old blog gets neglected.
Yet a neglected blog puts your company in a bad light. Website visitors will often scan your blog page and if they notice your last post was from, say, November last year, it will leave them with the impression they're visiting a ghost town. It's probably better not to have a blog.
However, not having a blog means you're missing out on:
Opportunities to boost your short and long tail SEO
Opportunities to position yourself as a credible expert
Being discovered by potential customers from far and wide
Bringing traffic to your website
So blog away, little and often is fine.  Here are twelve ideas to help get you going…
The case study. You've recently made a client very happy, they're buzzing, and so are you. Sharing your success through a blog post is a great way to tell the world what you do, who you do it for, and how you did so well.  Start with the problem your client had and then talk about the steps you went through to solve it. Ideally get a few choice quotes from your happy client to give the blog that authentic glow.
Passion. You're working hard to create success in an industry you presumably have a lot of passion for.  Even if you've lost that passion at some point, you still have opinions on how things could be improved. So what could your industry be doing differently, or better? What do you find yourself telling your spouse or friends about what you do? Turn those thoughts into an editorial-style post. After all, your unique take on what you do will find an audience.
Staff profiles. Get your key staff to answer a few questions, or even sit down for a video interview. List their outside interests as well as the things they like about their jobs.
SEO loaded Google bait. Say you're Suffolk's premier salsa instructor. You want to be sure that when people type 'salsa instructor Suffolk' into Google, your name is right up there at the top. This starts with having that exact phrase peppered through your website, in several places, in a non-spammy way.  A blog post about how you're Suffolk's premier salsa instructor is the perfect way to do that.
Answer a question. What questions do you get asked repeatedly by people? Write a guide that answers those questions. It will establish your credibility, allow you to set in stone the things you've learned over the years, and give you something to point people towards.
Industry news. What's happening in your industry? Sharing the changes and events you're probably aware of but others may not be on your blog is a quick, simple and easy way to turn out a regular post.
 Review relevant products. Using a relevant product or service you find useful? Write a review on your website and recommend it to your readers and customers.
Do a poll or survey. Invite people to take part in a poll or survey.  Then sit back, collate the results, and that will give you one or more follow up posts.
Celebrate a milestone. Is this the anniversary of the day you founded your business? Congratulations, write a blog about what your first years were like, how things have changed and what you went through to get to where you are today. Those kinds of stories told with personality and passion are always a good read.
Set a competition. People love the chance to win something. It's also a great way to get people talking, sharing your content and returning to your site, all for the price of a free product, service or gift voucher.
The internet was made for lists.  The blog you're reading is a list.  People like lists.  As a format, it's a gift to blog writers.
Be seasonal. Look at what key dates are coming up, from Halloween to your role model's birthday, and use that as the starting point for your post.  How could those dates relate back to your business? Are your staff dressing up for Halloween and donating to charity? It's worth a post, with a few choice pictures.
That's a dozen ideas for blog posts, and if you commit to steadily writing one blog a month, you've got a year's worth of material. Give it a try, and you'll be surprised what your blog can do for your business.
Want professional help planning, sourcing and creating captivating content for your blog? Talk to us.
All articles on this news site are submitted by registered contributors of NorfolkWire. Find out how to subscribe and submit your stories here »