3 Tips for a Business to Move Online and Thrive
21/04/2020 - Charlotte Hill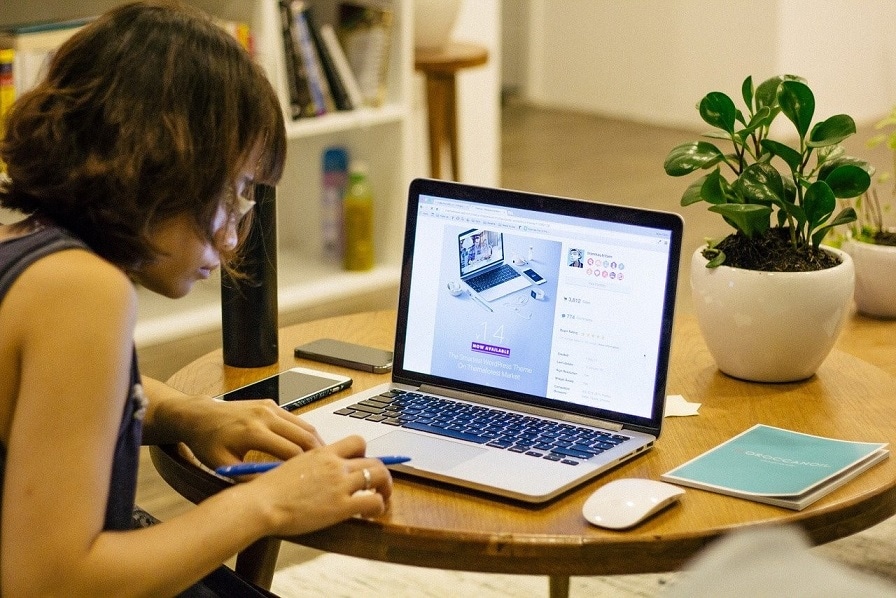 Moving your business to an online platform after thriving as a physical location can be a difficult adaption. It is easier than the other way around. Having an established physical business means you have an in-built audience already. Plus, you are probably making enough sales as is (the overheads for physical businesses are higher than web-based ones). What can you do to help build the online arm of your business and help your profits thrive on the internet?
Web Strategy
The most difficult first step is to decide how your web strategy should work. Creating a website is fairly easy but getting people to visit and then buy something can be trickier. Using the basics of SEO can be useful – ensuring you are ranking on the first page (and hopefully in the first three results) for the keywords that people would search to find you.
Your physical business can be beneficial here as navigational searches (ones which ask where) will often turn up map results on Google for businesses nearby. You would then redirect your potential customers towards the online branch of your business. For instance, electrical supplier Gerald Giles may appear as a map result for 'where to buy vacuum cleaners' in Norwich, with the physical location redirecting to the online store.
Give an Incentive
Customers often need an incentive to buy from you once they have stumbled upon your website. This can range from anything including free shipping, special discounts for new customers, or loyalty schemes that give money back in the longer term. Online retailers often include an incentive to spend a certain amount on the online store, such as John Lewis & Partners, to then receive free shipping. This amount might not be spent in the store.
Moreover, the welcome offer is where it begins at Pots of Luck as new users are offered 175 free spins on the Starburst slot, as well as a £400 bonus. This helps attract new customers and also helps differentiate Pots of Luck from its competitors, who may offer a similar number of slots or style of gameplay.
Utilize Multiple Platforms
The most successful businesses exist in a multitude of platforms. Not only will the website be populated, but they will be using a variety of referral methods. They'll have a fully-fledged social media strategy driving customers to the site, and email marketing that will remind those who might have made a purchase of the latest products or discounts.
Some will even adopt retargeting strategies with online ads to help customers who have not yet made the purchase be gently prompted wherever they go online. For instance, huge competitor Amazon retargets for many things you might have clicked on. You'll often see the same products when you move over to Facebook being advertised on the page.
Being successful online can be achieved, especially for those who have been successful in a physical format. This can be done through a multi-faceted approach that includes utilizing all the platforms at your disposal, having a strong web strategy, and giving customers a reason to make the purchase once they have been directed to your site.
Keep up to date with all the latest Norfolk news and events here 
All articles on this news site are submitted by registered contributors of NorfolkWire. Find out how to subscribe and submit your stories here »