How can a wellbeing strategy meet the mental health challenge?
20/03/2019 - AXA PPP healthcare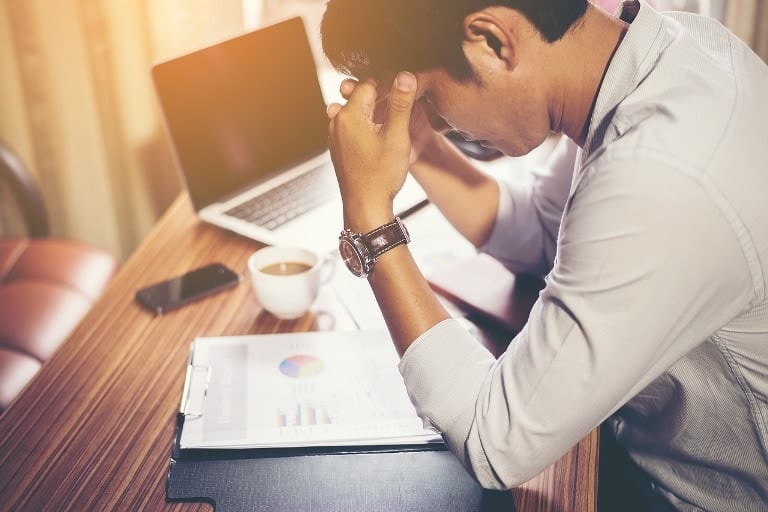 When employees are off sick it can lead to a drop in productivity and in turn, a loss of turnover to the business. AXA PPP healthcare has advice for why workplace health initiatives can be beneficial you, your employees and your business, and how to ensure your wellbeing strategy meets the mental health challenge.
Mental ill health is one of the greatest challenge's employers face, it is one of the top causes of employee absence, research from AXA PPP healthcare shows that over half of UK business bosses believe that mental health will be the biggest challenge to employee health over the next five years.
Developing a strategy
When developing an employee health and wellbeing strategy, it's important to focus equally on both psychological and physical health. Dr Chris Tomkins, Chief Operating Officer, Proactive Health at AXA PPP healthcare says: "Wellbeing isn't just about avoiding illness – when employees are in better physical and psychological shape, they have better levels of resilience and performance. The key is to adopt a proactive approach to help employees identify and address issues before they become serious."
But, despite best efforts, illness and injury will inevitably affect some employees. With this in mind, a well-rounded health and wellbeing strategy will often combine proactive services with cover that includes clinically-led healthcare pathways, employee assistance programmes, occupational health services and virtual private GP services.
Importantly, measurement tools should be integral to give management the added confidence that their wellbeing strategy is working hard for their business. Such management information can also highlight where effective adjustments can be made to adapt to changing business needs.
Ongoing benefit
"When an employee needs help with a mental health concern they need immediate support, but NHS waiting lists can be long. This is where clinically-led healthcare pathways can get employees to the most appropriate care quickly and without needing to see their GP first. This means employees have the reassurance of accessing a seamless service while employers benefit from the knowledge that their people will receive treatment earlier and they are likely to return to better health and be back at work sooner. There are further benefits to both employer and employee when the triage process is effectively combined with their employee assistance programme," says Dr Tomkins.
An integrated health and wellbeing strategy goes beyond an employer's 'duty of care' obligations. It helps employees to become – and stay – physically and mentally fit to live their lives both at home and at work. It's the ultimate win/win: employees feel valued, supported and energised for work and businesses see the results of their people giving their best.
Chris leads AXA PPP healthcare's Proactive Health services, a ground-breaking approach to engaging populations and driving health behaviour change in a manner that is both inclusive and cost effective. His team consists of a unique combination of health experts, technologists and experienced e-commerce specialists.
Chris himself combines both business experience with his doctorate in molecular biology, giving him an understanding of and passion for solutions against the diverse range of risks created by modern lifestyles, including challenges such as diabetes and hypertension.
Could a health and wellbeing scheme save money in the long-term?
Reduced sickness absence
A further review of UK employer wellbeing schemes by ERS Research & Consultancy found that reduced sickness absence was evident in 82% of the programmes. This means that staff spent more time at work, were more productive overall as a result, and the businesses were saved the cost of recruiting temp cover.
Reduced turnover
The same case studies also reported a reduced turnover of 33%.  Keeping your employees happy and healthy incentivises them to stay – once again saving you the cost and disruption of recruiting and training up new staff. In fact, the businesses reported an average of 25% increase in employee satisfaction.
According to a survey of more than 500 SME decision makers by AXA PPP healthcare, 17.6% of businesses claimed it cost between £10k-25k to replace an employee, and 11.4% claimed it cost between £25k-50k. These costs are substantial and generally not expected or planned for.
Brand image
Paying attention to your staff's health and wellbeing can help nurture a reputation for being a good employer, which in turn is good for your brand image and reputation. So when you next look to recruit, you are a more attractive prospect.
"The healthcare agenda for business has shifted significantly over the last 20 years. Nowadays there's an expectation that employers will offer a remuneration package that provides for employees' health and wellbeing needs," said Mike Davis, head of SME Business at AXA PPP healthcare.
It all comes down to balance
As with all things, there is a balance to find between ignoring your employee's health and wellbeing and feeling the obligation to put the most comprehensive schemes in place.
There are many ways in which you can promote health and wellbeing initiatives at your workplace. For example, you can have events that tie in with national awareness campaigns, or you can have a more holistic approach to a health and wellbeing scheme that ties into everyday working practices.
Some health initiatives might be beyond your budget, but there are some things that can be implemented cost-effectively. For example, encouraging employees to walk or cycle to work, providing fresh fruit in the office or having pamphlets on various health issues available in the break room. Small business owners could also consider taking out business healthcare cover to protect their employees. It could cost less than you might think, with the ability to tailor it to suit the needs of your business and budget.
There's no one right way to look after your employee's health and wellbeing but putting something in place can certainly be good for your staff – and ultimately, good for business. Employers should adopt strategies that focus both on preventive and reactive approaches to health and wellbeing, as well as considering the physical and psychological concerns that affect their workforce. It is also important to ensure that benefits that are provided are both appealing and accessible to all employees – wherever and whenever they work.
For more information on handling mental ill health in the workplace, visit AXA PPP healthcare small business advice
Keep up to date with all the latest Norfolk news and events here. 
All articles on this news site are submitted by registered contributors of NorfolkWire. Find out how to subscribe and submit your stories here »