Wymondham roofing contractor pledges fundraising support
26/03/2019 - EACH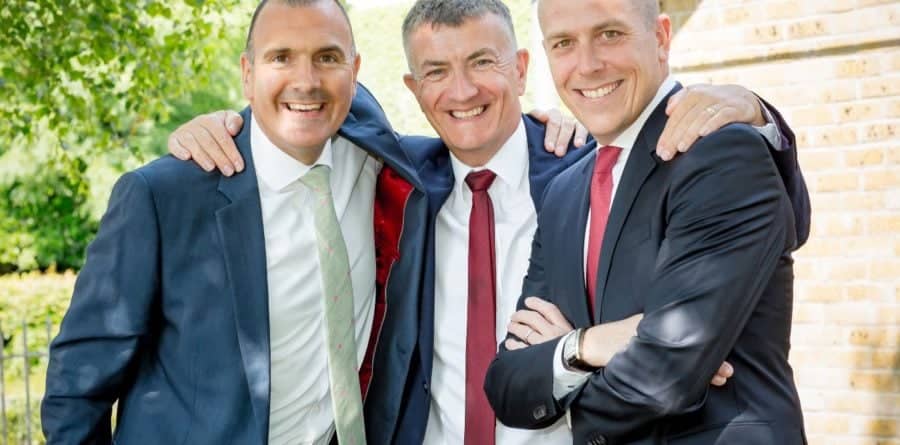 A Wymondham roofing contractor company involved in work on the recently completed roof of Norfolk's new children's hospice is to extend its support of East Anglia's Children's Hospices (EACH), having signed up to the nook business network.
EACH hopes the building in Framingham Earl, to replace its current Norfolk base in Quidenham, will be ready by summer. It still has £1.2 million of its £10 million public appeal to raise, though, and Aspect Group Services has pledged to raise at least £10,000.
Aspect Group Services was established in 1972. It operates in the private, commercial and public sectors, with projects ranging from minor repairs and maintenance through to major improvement programmes. Its workforce of 120 travel 150,000 miles a year, covering 3,000 roofs using 4.5 million tiles.
The nook business network sees companies committing to raise either £10,000, £15,000 or £25,000 in exchange for various benefits and support. It currently boasts an impressive 40 members.
Matthew Dillon, Aspect Group Services Director, said: "As an established Norfolk business we're delighted to support such an important and worthwhile local concern.
"We've long been aware of the integral service to children and their families that EACH provides in the Norfolk area. For Aspect Group Services, being in a position to utilise our roofing expertise, both in practical terms with our work at the nook as well as with our fundraising pledge as a corporate sponsor… well, it's our absolute pleasure and privilege.
"We already have a team of intrepid staff committed to doing the Three Peaks Challenge later this year and we're excited to take on other fundraising activities to help us smash our £10k target in support of the vital and difficult work EACH undertakes."
Mike Hatton, EACH Norfolk Corporate Fundraising Assistant, said: "We're always delighted to welcome a new member to the nook business network, but this is a particularly exciting addition as Aspect Group Services have been working on the very building the network exists to raise money for.
"After their hard work on the roof of the nook, we look forward to seeing what interesting ways the company comes up with to raise money."
To find out more visit: www.each.org.uk/the-nook