EACH relaunch their successful Letters from Santa campaign
10/12/2018 - EACH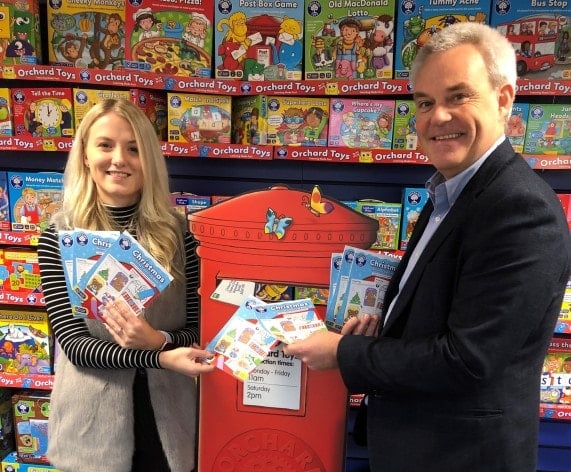 Following the success of the 2017 campaign, this year EACH has relaunched Letters from Santa. This campaign provides parents with the chance to have a personalised letter from Father Christmas to be sent to their children.  Letters are a minimum donation of £5 and, this yuletide, children will also get a free Christmas activity colouring book donated by Orchard Toys, who are based in Wymondham.
All proceeds will allow EACH to continue to provide care for 374 children all with life-threatening conditions across East Anglia. Whilst simultaneously supporting 419 family members. Orchard Toys has been a supporter of the cause for many years and have helped to raise thousands of pounds.
Simon Newbery, Orchard Toys Managing Director, said: "We're always delighted to support EACH in the fantastic work they do, so agreeing to provide some colouring books to help out with Letters from Santa was an easy decision for us."
Sophie Mayes, EACH Norfolk Corporate Fundraiser, said: "We're really excited to, once again, be helping parents create a little extra magic for their children this Christmas. A big thank you to Orchard Toys for extending its support to this campaign. It's always fantastic when the business community is able to offer a hand in our fundraising activities."
For more information about and to sign up to Letters from Santa, go to www.each.org.uk/santa. All orders must be received by Wednesday, 12 December to guarantee delivery before Christmas.
The photo shows EACH's Sophie Mayes and Orchard Toys' Simon Newbery. Photo credit – EACH.