HRH Duchess of Cambridge officially opens new Norfolk hospice
18/11/2019 - EACH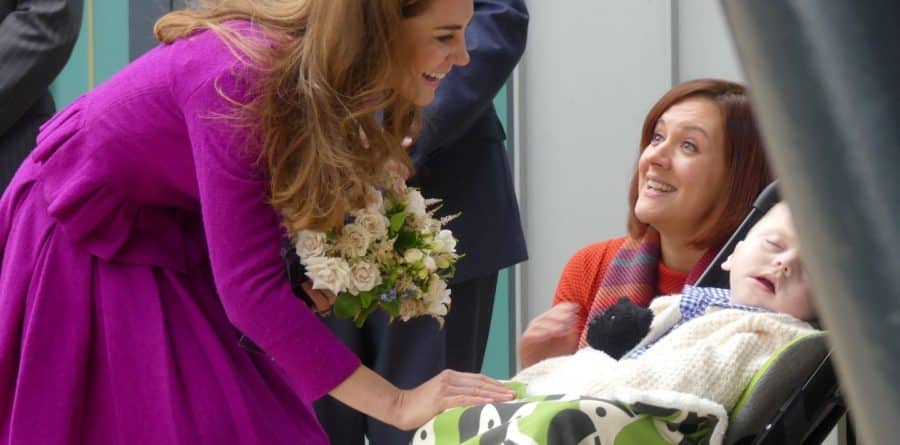 Her Royal Highness The Duchess of Cambridge, Royal Patron of East Anglia's Children's Hospices (EACH), attended the charity's celebration of its new Norfolk hospice, The Nook on Friday, 15th November.
The royal visit came after a five-year public appeal to raise £10 million, exactly two years since the first 'turf cutting' at the site and just over a month since EACH welcomed the first child through the doors to receive care.
The Duchess toured the facilities, including a hydrotherapy pool and state-of-the-art sensory room, meeting children and their families along the way, before a short speech to some 300 invited guests.
The Duchess attended the launch of EACH's fundraising appeal at the Norfolk Showground in November 2014. She also visited the charity's previous Norfolk hospice in Quidenham, in January 2017, to receive an update on the appeal and hear more about plans for the new building.
Tracy Rennie, EACH Acting Chief Executive, said: "It's always a pleasure when Her Royal Highness visits, but today felt like a particularly momentous celebration given how long in the making this building has been and the Duchess's previous support for the fundraising appeal.
"The Nook has been a superb achievement by everyone here as well as all our volunteers and supporters across Norfolk, and even further afield, and this was reflected in the kind words shared by the Duchess with invited guests.
"We're now in no doubt the way we deliver care in future will take great steps forward and give us an opportunity to try out doing things differently, and it's obviously amazing knowing we have the backing of the Duchess."
The Duchess became EACH Royal Patron in January 2012, officially opening its hospice in Ipswich, The Treehouse, shortly after. She has since done a great deal to help raise awareness and understanding of EACH, and children's hospices across the world.
EACH offers its vital service to hundreds more across the rest of the region. This momentous year for the good cause, its hospice in Milton, Cambridgeshire, opened by Diana, Princess of Wales, has celebrated its 30th anniversary whilst it has also marked 20 years since it started delivering care and support in Suffolk and East Essex.
All articles on this news site are submitted by registered contributors of NorfolkWire. Find out how to subscribe and submit your stories here »