Foyne Jones sponsor former Kitchen Designer turned Pro Boxer
20/04/2022 - Foyne Jones Recruitment Group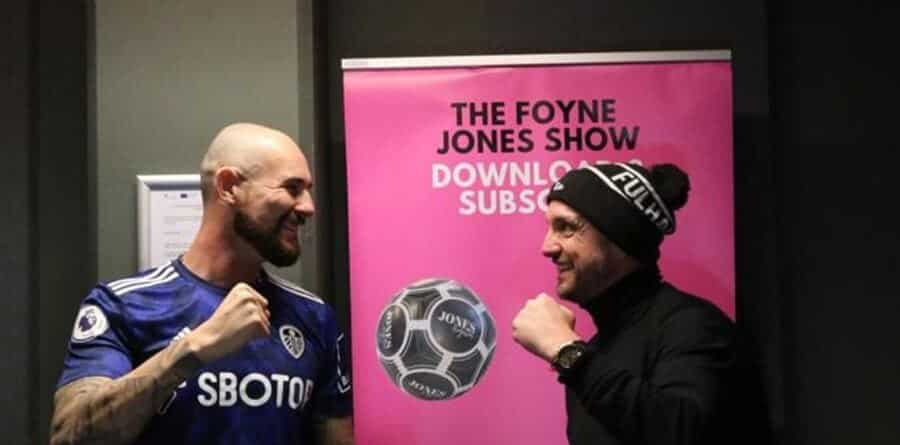 Foyne Jones, leading executive recruitment agency specialising in the KBB, Builders Merchant & Home Interiors sectors is proud to sponsor former Wren kitchen designer, Bradley Cousins, now turned professional boxer and better known as 'The Phoenix'.
Peter Jones, Managing Director of Foyne Jones says, "We believe in loving what you do, which is why we are committed to delivering life-changing recruitment and Brad is an inspiration to anyone wanting to follow their dreams. I spotted his story on LinkedIn and simply had to invite him onto Season 5 of The Foyne Jones Show podcast to share his story. After deciding university wasn't for him, Brad joined Wren Kitchens as a kitchen designer in Rotherham, rising rapidly through the ranks to become of one of the company's youngest ever General Managers at the age of 22, tasked with opening a new showroom in Wakefield.
Like many of us in the KBB sector, the spring lockdown of 2020 became a huge turning point and for Brad, taking back control of his mental and physical health during furlough helped him to rekindle his love of boxing from childhood. After losing 5.5 stone in weight and working with his former boxing coach, Bradley soon realised trying to fit in extensive training around his day job of designing kitchens wasn't feasible. Now, he has decided to 100% pursue a career in professional boxing and is already two-for-two, having won his first two fights with Elvis Dube in November, and Ryan Hibbert in February this year. Everyone at Foyne Jones is very proud to help Brad on his sporting journey, which involves sponsorship of his next three fights and financial support towards training, sparring partners, nutritionist and branding at the event. His next fight will be in his hometown of Doncaster this June, which will be in tandem with the launch of his own personal training business too."
Brad 'The Phoenix' Cousins says, "I took to kitchen design like a duck to water, enjoying the sales side and talking to people. I enjoyed the challenge of turning around the Wakefield showroom and was all set to take on a new promotion when Covid hit. I had 12 weeks off work and was the heaviest I'd ever been at 6ft 3', weighing almost 19 stone and I had to admit I wasn't happy. I started working out with my Dad in our gym in the garage and built up momentum, as I wanted to look and feel better. When I started boxing again with my former coach, he suggested that I go pro and aim for an area title, then challenge for an English one. I decided that I should go for what I love and give it my best shot."
A firm believer in walking the talk, Peter Jones has long been a believer that personal and professional development go hand in hand, which is why it is woven into the high-performance culture of Foyne Jones. "Recruitment is all about connecting people and helping them to optimise themselves at every stage of their careers," Peter explains. "I like to think that we have all come through the pandemic as a stronger industry working more closely together for a vibrant future. Having the flexibility to reinvent our businesses and ways of working in changing times is a big part of the UK's entrepreneurial culture so we can all be inspired and invigorated by Brad's journey and commitment to making things happen."
As a business owner and leader, Peter has also seen the importance of using coaching techniques from the sporting world to enhance mental health through his own work with Billy Schwer, a former champion boxer turned performance coach. Peter Jones comments, "At times we need to slow down to speed up and take stock just as Brad did during lockdown and take the time to create a clear plan to do the things which are important to us at work and at play. When working with our candidates and clients we like to draw on a diverse range of real-world experience including our love of sport, dogs and community to fully support their goals and set them up for long-term success. We are all on the same team in wanting to make our industry a progressive and diverse space where good things happen and invite you to see the Foyne Jones difference."
In line with the company's elected Charity of the Year, Balls for Brains, which looks to help reduce the stigma that surrounds mental health through the power of team sports, Foyne Jones Recruitment Group is once again at the forefront of supporting talent from the KBB industry and recognising that personal empowerment is key to a happy, healthy work life balance.
For more information visit the Foyne Jones Recruitment Group website
All articles on this news site are submitted by registered contributors of NorfolkWire. Find out how to subscribe and submit your stories here »