EACH Opens new shop in Cromer
20/05/2019 - EACH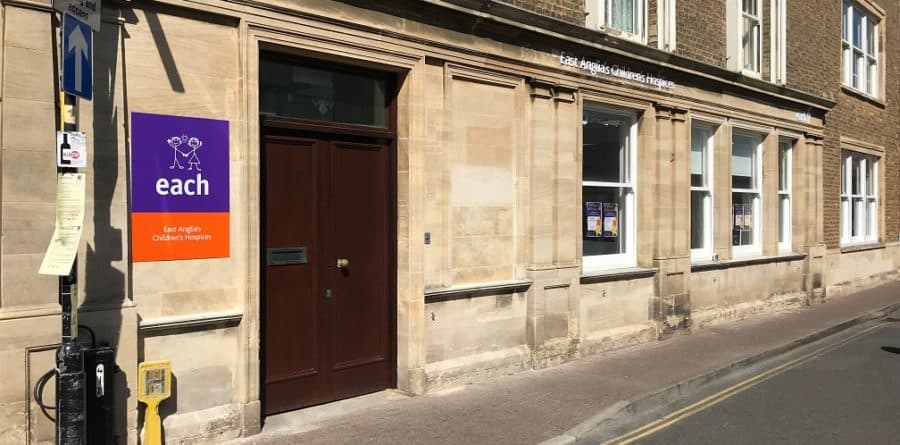 East Anglia's Children's Hospices (EACH) is excited to announce another new addition to its retail portfolio in Norfolk.
EACH has acquired the former Barclays bank premises in Cromer, at the corner of Tucker Street and Jetty Street, to open on Thursday, 30 May. It will trade seven days a week, offering the same range of high-quality goods customers of EACH's 14 other Norfolk shops are used to.
Sarah Throssell, EACH Shop Acquisition Manager, said: "We're delighted plans are now well underway to bring our retail offering to Cromer. We'll have quite an emporium, with the original banking hall transformed into a ladies fashion floor and the bank manager's office becoming a dedicated children's room, decorated with bright beach huts and offering an array of play activities. The customer interview rooms will be a separate menswear department and what was the counting room a large library, and place to sit and relax.
"Taking charge will be Laura Mackay, who comes across from our Fakenham shop having done a fantastic job and helped make that a real part of the community."
EACH's retail portfolio is growing at a fast pace, with nine shops having opened last year. This latest one in Cromer will be its third of 2019 and 38th overall.
The charity welcomes donations of the following clean and good-quality goods: clothing, bric-a-brac, modern paperbacks, toys, jewellery, DVDs/CDs, household linens, retro and vintage clothes, and small electrical items. These can be dropped off at the new shop from Monday, 27 May.
EACH also needs donations of good-quality furniture and can collect it free of charge if you are unable to transport it yourself. Call 01842 821620 for more information.
To put into context the difference just a small donation to a shop can make to the vital work EACH does, here are some examples of what your donation could pay for:
– A top, skirt or pair of trousers worth £5 could pay for art supplies for a session of art therapy
– A tea set worth £11 could fund an hour of specialist play tailored to a child's individual needs
– A nice wedding hat or jacket worth £19 could pay for an hour of vital physiotherapy
– An item of good-quality furniture or prom dress worth £24 could fund an hour with a psychologist to help guide and support families going through, likely, the toughest period of their lives
In the past financial year, EACH shops generated an impressive profit of over £1.1 million that all went towards helping families make the most of their precious time together.
Anyone interested in more information on volunteering at the new shop can email volunteerservices@each.org.uk or call Sarah on 07540 335680.
Keep up to date with all the latest Norfolk news and events here