Attleborough "Mumpreneur" Scoops National Acclaim
25/07/2019 - Make an Impact CIC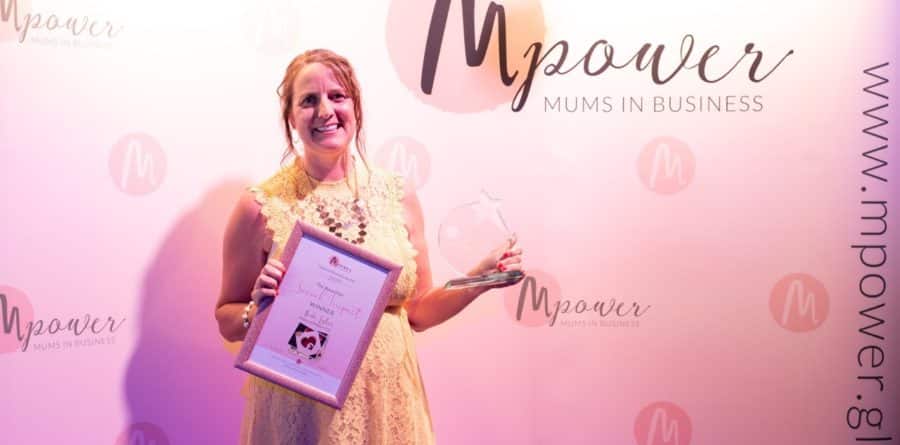 Attleborough-based social entrepreneur, author, "recovering accountant" and mother, Heidi Fisher has been named the UK's most exceptional "Mumpreneur" creating a positive impact in society and the environment through "purpose-driven" business.
Founder of Make an Impact CIC and mother of children Elisha (1) and Lewis (4), Fisher has supported hundreds of social entrepreneurs running sustainable businesses which don't only create jobs, but make the world better by solving social and environmental problems.
Her book, "Social Enterprise: How to successfully set up and grow a social enterprise" became an Amazon Best-Seller in 2017 and she has directly enabled hundreds of other social enterprises and charities to grow, become sustainable, win more contracts – and accurately measure and increase the impact they create.
Fisher, 44, says, "Some girls grow up wanting to be a princess. I grew up wanting to help make the world a better place." She was named the winner of the Mpower National Business Award for Social Impact at an event in Birmingham. The Mpower National Business Awards celebrate women throughout the UK who juggle business with family life.
Heidi Fisher added, "I am passionate about creating a legacy for my children and my big vision is to create a world where all businesses are social enterprises with a positive impact on people and the planet. So it feels like a double success for Make an Impact to be recognised in the Mpower National Business Awards."
"All of our finalist are winners" said awards creator Nicola Huelin, multi award-winning business coach, author of The Invisible Revolution and mum to four children. "Indeed, every woman who takes courageous steps to live life on her terms, no matter what shape that takes – homemaker, career-committer or business-builder, is by definition a winner."
Fisher originally trained as a chartered accountant with PwC before launching specialist social enterprise accounting firm, Harris Accountancy Services CIC. She discovered her true passion was helping to measure impact rather than only counting cash, and has worked with over 2,100 social enterprises, CICs and charities over the past 20 years.
"I'm thrilled to enable my clients to measure and increase the impact they create. Make an Impact is also aiming to help 100,000 children around the world out of poverty by helping their families to set up enterprises or social enterprises, so they can generate a sustainable source of income for themselves and their children," she added.
For more information visit the Make an Impact CIC website.
All articles on this news site are submitted by registered contributors of NorfolkWire. Find out how to subscribe and submit your stories here »